"Space is not a place, but an experience." It's the philosophy of the Italian Argentine designer Luciana Gomez, founder of Myin Design. A rule that she follows in all her interior design projects, especially for hotels, bars, and restaurants where experience is the king. Myin combines handcrafted made in Italy production of wooden furnishing accessories (tables, coffee tables, bedside tables, sideboards) and textiles, such as cushions and poufs.
In addition to the graphics always available in the brand catalogue, it is possible to request the creation of tailor-made projects which include the creation of personalized graphics that can incorporate any type of element or symbol connected to the storytelling of the venue. But there is more. Myin can also take care of the entire redesign of the environment, thus offering a 360 ° consultancy project.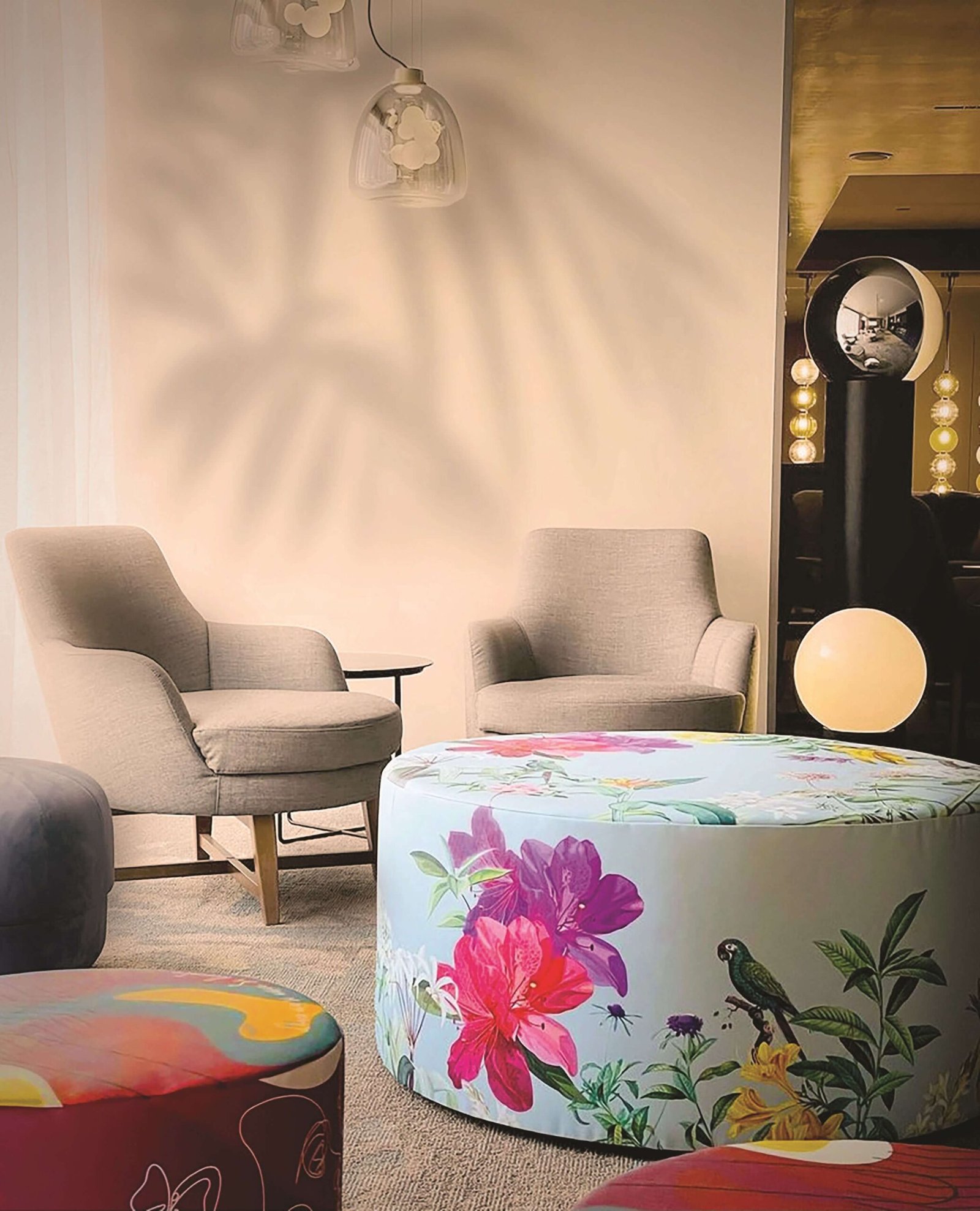 "A customer who enters a hotel, a bar or a restaurant must perceive the uniqueness of that place and its ability to blend perfectly with the external context in which it is located. An outdoor terrace in Capri cannot be furnished with the same kind of cushions as a rooftop in Milan".
Uniqueness and fusion with the territory are therefore the two keywords of Luciana Gomez's working methodology. Every new challenge starts first from listening to all those details that can be creatively translated into non-prepackaged furniture, but expressly designed for the environment in which it is located.
The search for high quality raw materials, sustainable and environmentally friendly production methods is an integral part of the supply chain which is based on a team of highly experienced craftsmen located in the hinterland of Milan, an area historically known exactly for its excellence productions.
But how does the creative process actually work? Just write to info@myin.it to set up an initial interview with Luciana Gomez, to explain the type of project and needs. The first phase of consultancy is completely free.
www.myin.it