After Ambiance Italia, Ilcap Srl launches the new brand dedicated to the outdoor furniture: OUTOO. Outoo is an outdoor concept that can live indoors and vice versa, a furniture project that takes entertainment seriously.
We all need to break the mould and bring useful and yet playful products into our lives. Beautiful products, both inside and out, that are in harmony with our natural surroundings and our inner world.
Each collection is realized in collaboration with designers to ensure innovative, lively and sustainable design. Result: products that are new, fresh, exclusively designed and definitely 'out of the box'.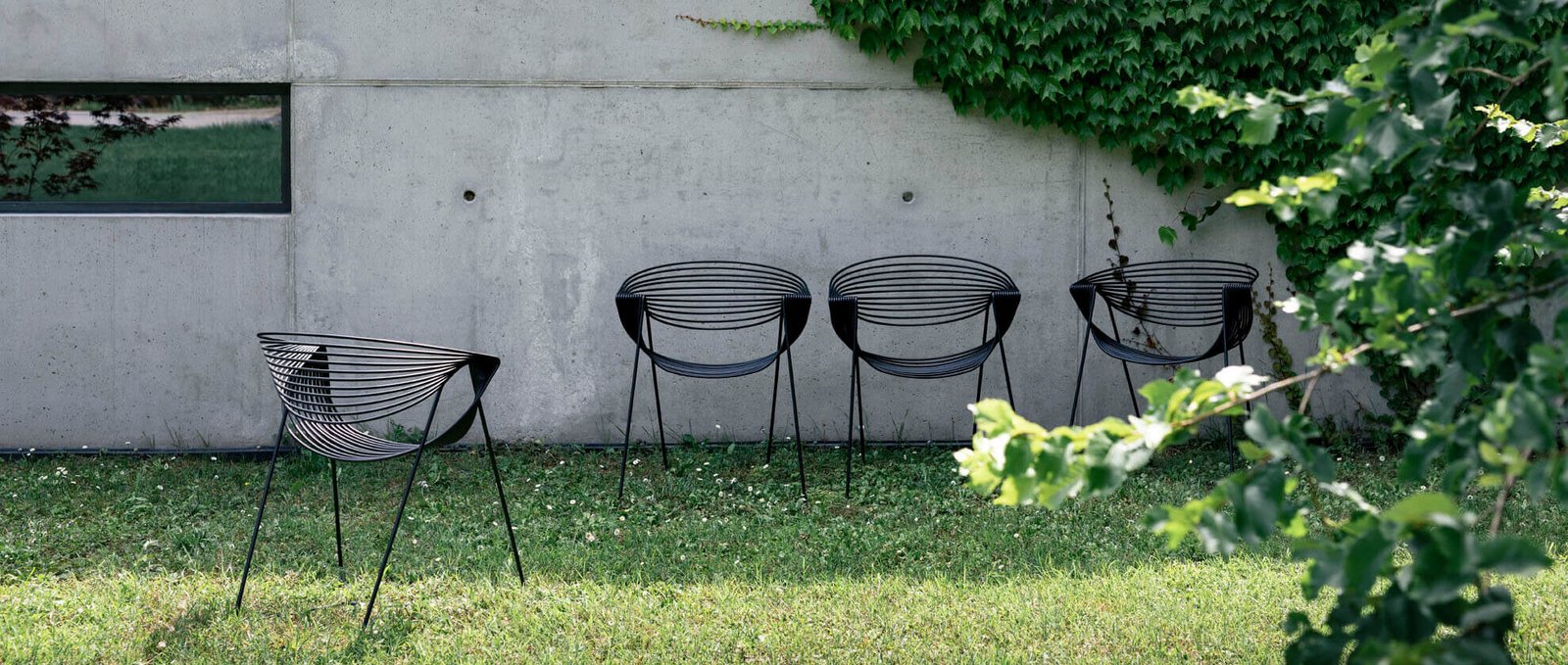 Production is carried out entirely in our factories, guaranteeing the high quality and refined standards of Made in Italy.
All the collections are suitable for the contract sector: restaurants, bars, hotels, common areas, etc., and of course also for the home world. They were immediately appreciated both in Italy and abroad.
The focus on sustainability and respect for the planet are fundamental values for OUTOO. We always use recycled and/ or recyclable materials. Furthermore, the company is equipped with solar panels, and is self-sufficient both in terms of powering the 4.0 machinery and for recharging the electric service cars.
The OUTOO brand was presented during the Milan Design Week 2023, at the popup-store in Via Tortona, 20 in Milan, and immediately had great success.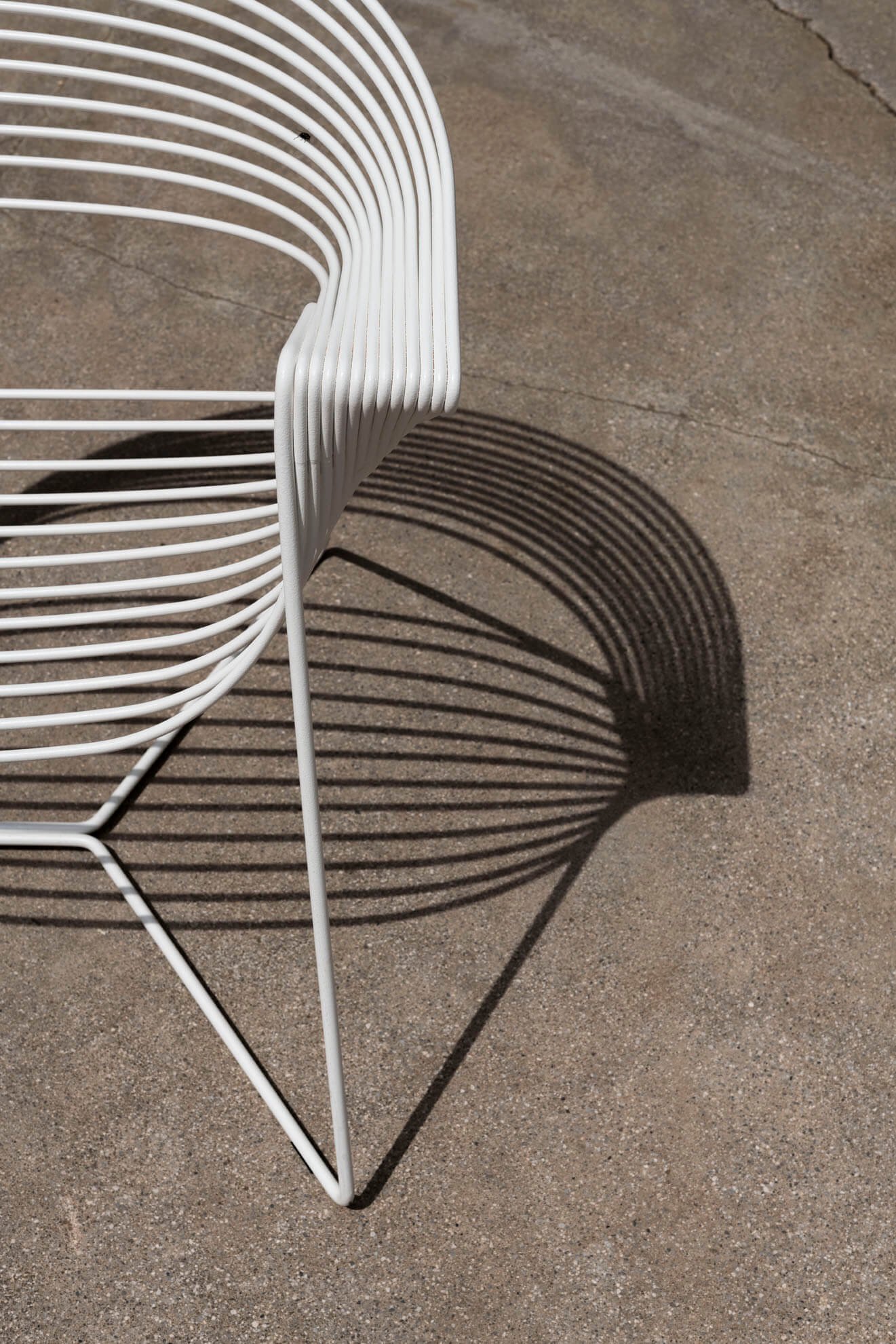 Currently the Outoo brand has launched two collections:
Filuferru, design by Robby Cantarutti, consists of a mesh of steel wires that wrap, embrace and support the body, thus producing a whole new sensation. It's like sitting on a sound wave, a nest gently swaying in the wind, a relaxation and energy-releasing coil spring, a constantly changing play of light and shadow. The collection consists of chair and lounge, and the stool will also be available soon.
Ester, design by Robby Cantarutti, the aluminium structure embraces the woven backrest in elastic ropes. Available in 6 standard colours or customer colour upon request. The cushion accompanies the seat in customer fabric or with our outdoor fabrics.
In the collection, the chair will then be joined by a precious lounge. Matt, gloss and metallic shades, also available upon request, are able to meet the requirements of any environment, project or specific desire. These weather-shielded and UV protected colours are suitable for all latitudes, seasons and all moments of our lives.
From September 2023 OUTOO will also be enriched with new collections, always with a unique design, "out of the box" and born to design outdoor spaces, and not only, with lightness and joy.
www.outoo.it